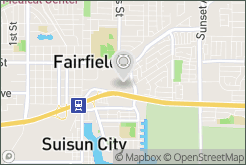 Suisun City, CA
Location: Suisun City, CA Project Features:
Located right on Highway 12, Suisun City is less than a five minute drive from Interstate 80, the major connecting route from the San Francisco Bay Area and Sacramento, the state capital.
Located just seven miles away, in neighboring Fairfield,is Travis Air Force Base, one of the premier facilities of the nation's air force. Active military, reservists, and retirees alike thrivein this area and represent a highly-skilled, highly educated, wellqualified, and effective workforce.
Suisun's workforce encompasses over 55,000 persons with an additional 1.1 million persons within a 30 mile radius.
Project Details